Vinyl Record Concept Watch LYH I: Release the Melody of Time (2016)
Enter the world of LYH watches with the groundbreaking LYH I movement, a vinyl record concept watch that revolutionized the fusion of horology and music, and is where everyone first met Master Lim Yong Hua. With meticulous attention to detail, this timepiece is powered by LYH's first in-house hand-wound mechanical movement with an exceptional 45-hour power reserve. LYH I is inspired by a friend of Master Lin Yonghua who likes vinyl records. The classical vinyl record player on the dial is equipped with a charming "tonearm, horn, note" design, which truly embodies the essence of music. Watch the tonearm gracefully surf the 0.30 mm thick rotating transparent sapphire plate to read the minutes accurately. Housed in a gunmetal-plated all-steel case and adorned with a genuine leather alligator bracelet, the LYH I is a true expression of horological art.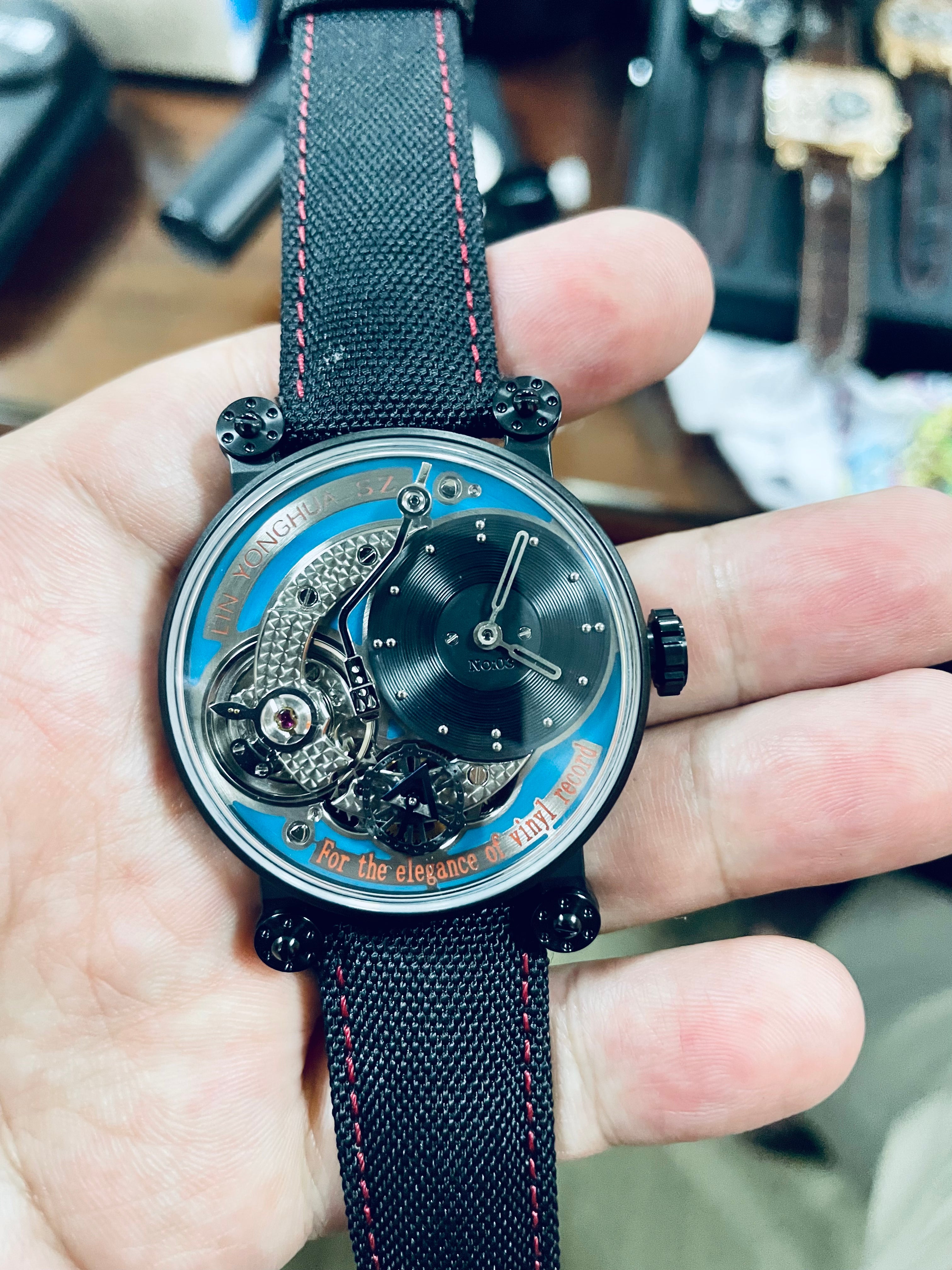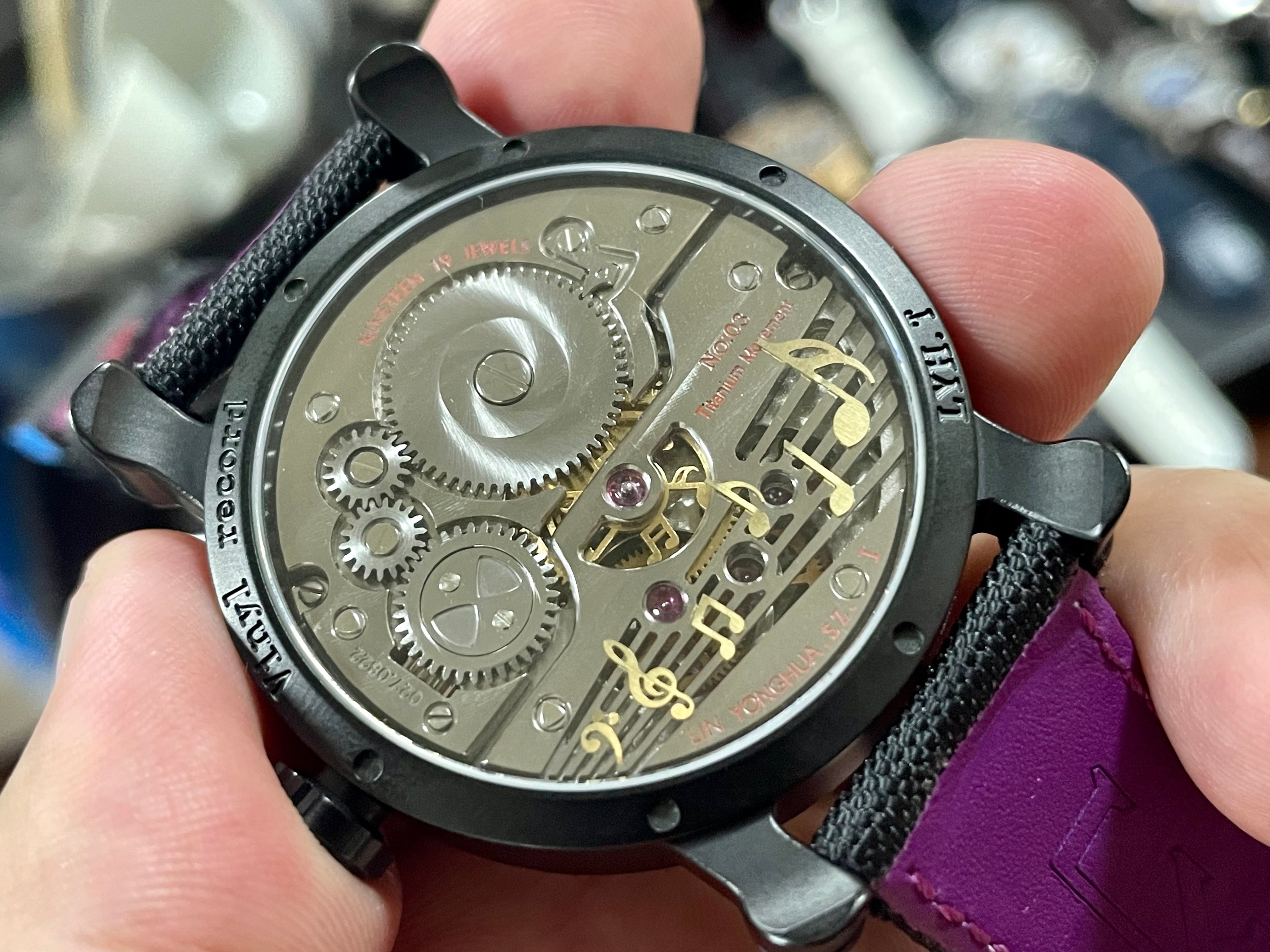 Dragonfly 8 LYH II: Embracing Lucky Numbers (2017)
The fate between Mr. Lin Yonghua and the dragonfly began with a dragonfly carrying a tourbillon, implying that Mr. Lin entered the world of watchmaking with a touch of water like a martial arts man. Enter LYH's creative realm with Dragonfly 8, showcasing designs inspired by the auspicious traditional Chinese lucky number "8". The shape and function of this timepiece are harmonious and unified. It is equipped with an independent movement of LYH II brand, equipped with a self-made manual winding mechanical movement, and has a power reserve of 43 hours. Dragonfly Man 8 is equipped with a charming red gold case and a luxurious alligator leather bracelet, showing elegance and sophistication. Every time you look at your wrist, you will be reminded of the perfect harmony achieved by this exquisite timepiece.
Wirepuller LYH III: United watchmakers and enthusiasts (2018)
Bridging the gap between watchmakers and enthusiasts, LYH presents The Matchmaker, a timepiece unveiled at Baselworld 2019. With an exceptional dual-power movement delivering an impressive 3-day power reserve, this watch captivates with its airy transparency, thanks to its all-sapphire glass construction. The watchmaker adorned with a stylish alligator leather bracelet reflects the passion and dedication of watchmakers and lovers.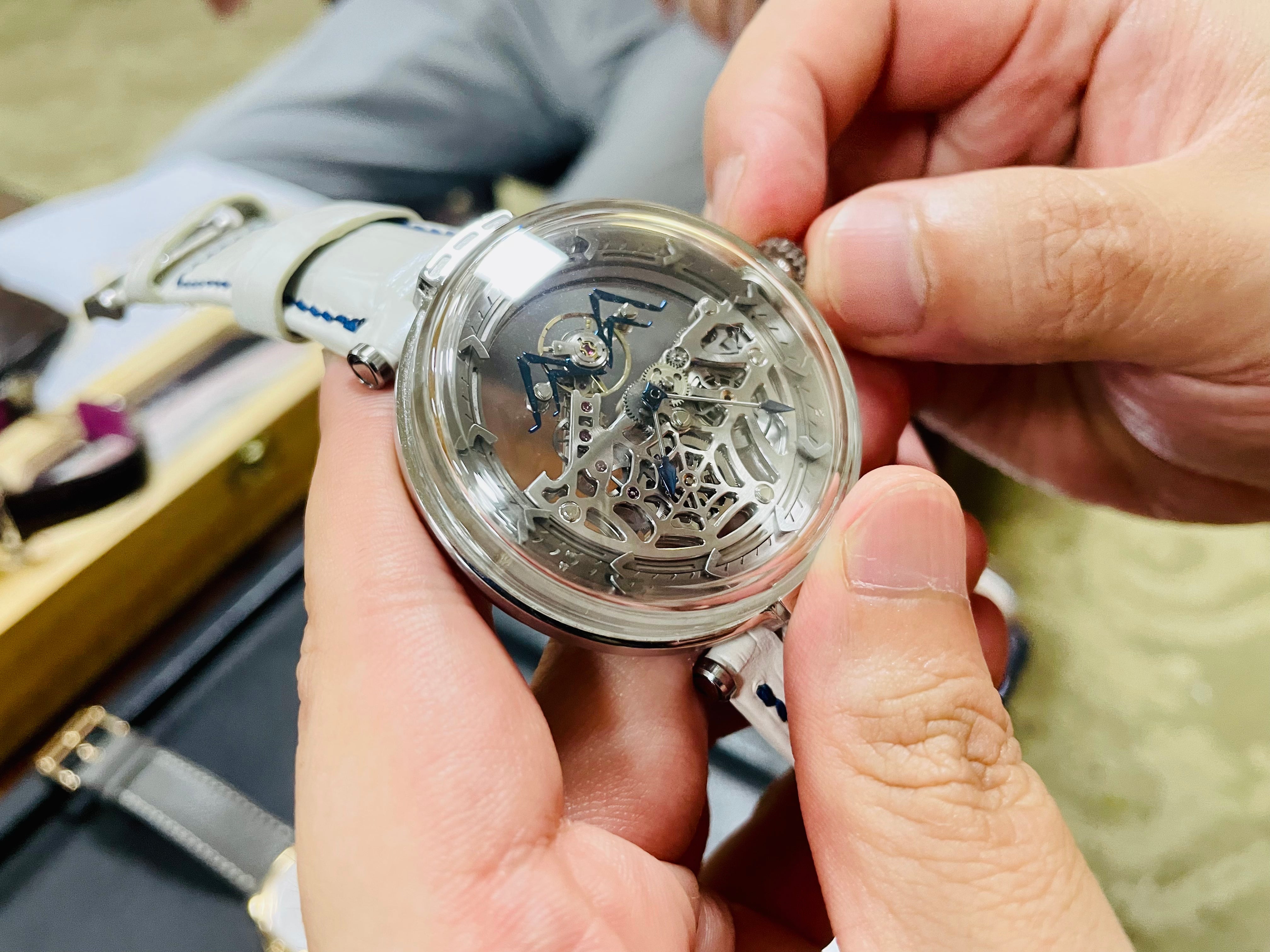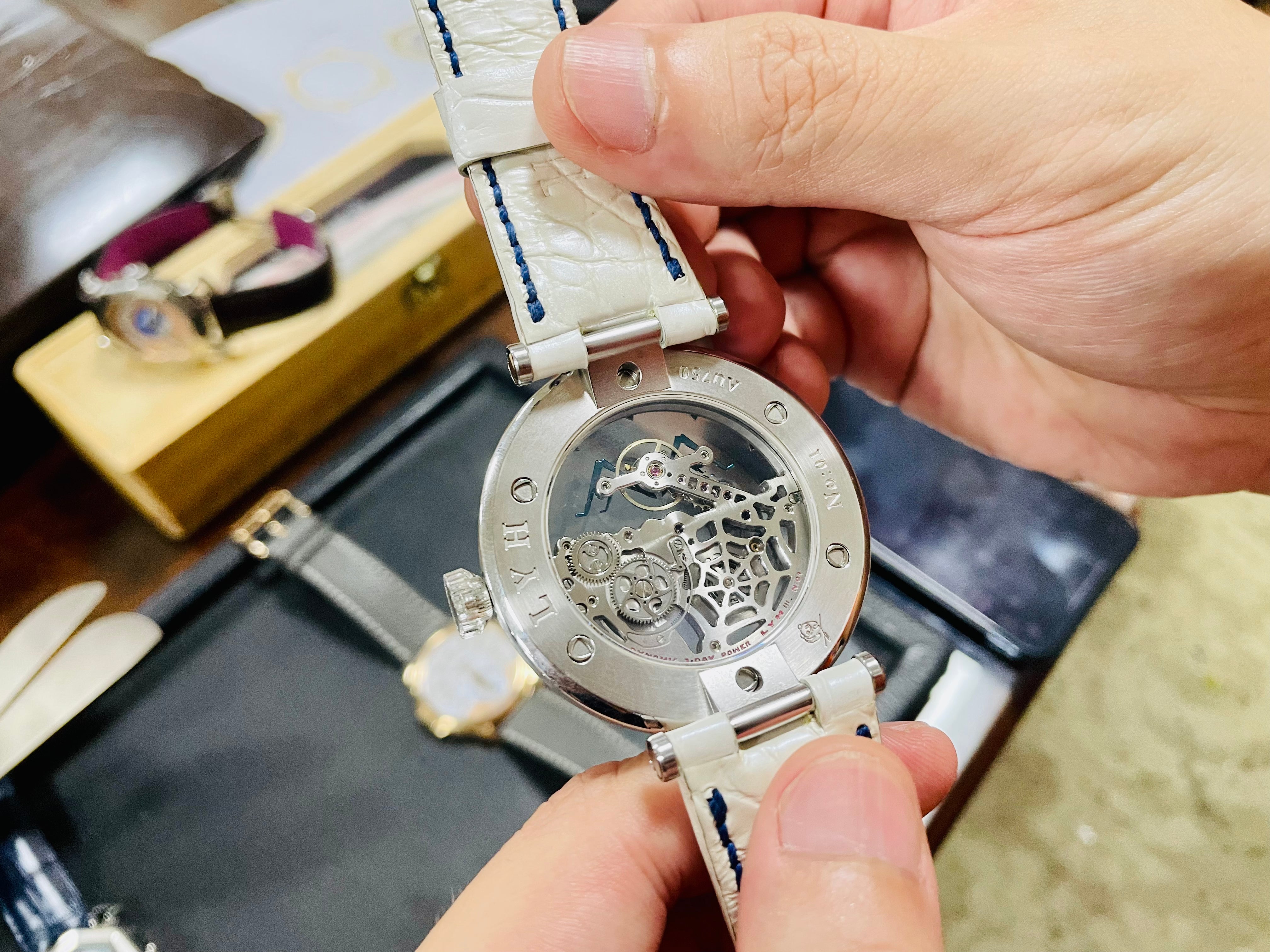 Sea Turtle LYH IV: Tribute to Achievement and Reward (2019)
Dive into the depths of the art of watchmaking with the Turtle timepiece. This watch is inspired by the Chinese pronunciation of "returnee", which has a profound meaning and symbolizes the achievements and blessings of returnees. The creativity of master Lin Yonghua, an independent watchmaker, is brilliant. He cleverly placed the hour hand, minute hand and escapement on the same pivot, making the perception of time clear and dynamic. The diamond-shaped turtle shell-shaped case, with four stretched lugs, creates a charming image of a sea turtle swimming gracefully in the sea. The sea turtle features a stunning golden embossed panel on the front and traditional Chinese Sichuan opera motifs on the back, incorporating design elements inspired by the pagodas of the Palace Museum, a harmonious fusion of culture and craftsmanship.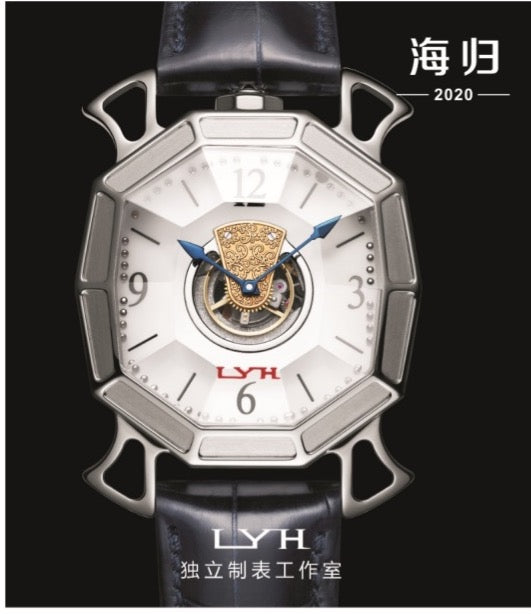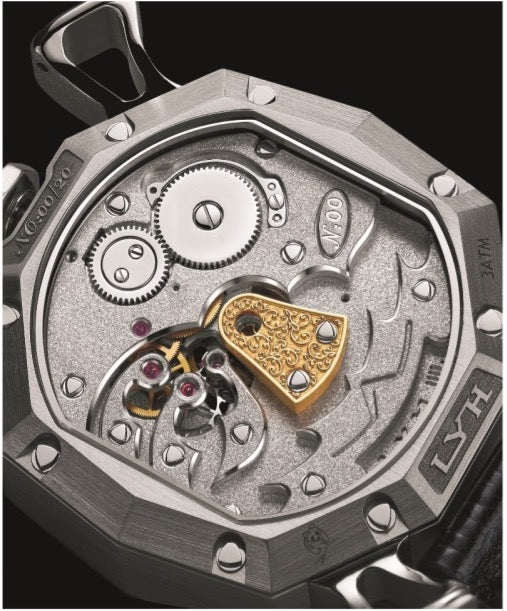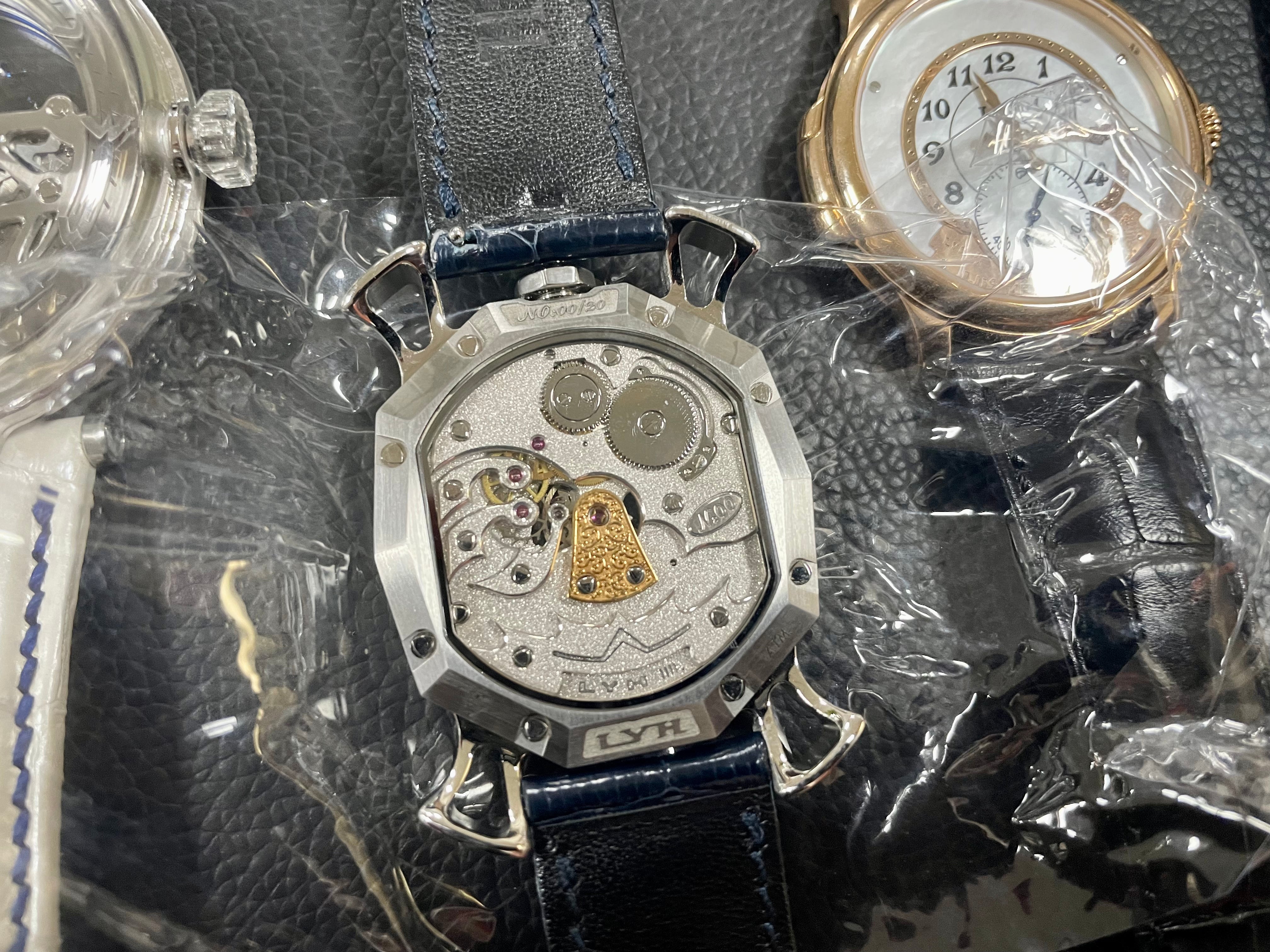 Voyager: Voyages of Boundless Horizons (2019)
The Voyager watch embodies the spirit of exploration. This limited edition watch is only 520 pieces sold worldwide, and 30 pieces are limited each year. This timepiece is designed to commemorate LYH becoming a full member of AHCI (Académie Horlogère des Créateurs Indépendants), representing the seamless journey of independent watchmakers in the vast ocean of timepieces. The Voyager is equipped with the Swiss 2836 automatic movement, which provides a 36-hour power reserve and harmoniously blends modern and classical elements. Its turtle-shaped design symbolizes the watchmaker's infinity.