Philippe Narbel discovered skeleton watches during his long stint at Audemars Piguet, first as a watchmaker and then as a decorator on the famous 3132 double-balance movement.
He then had the privilege of being trained in the hand-cutting of Grandes Complications skeleton models. Drawing with a compass, drilling, cutting with a saw, filing the sides, everything was done by hand.
When he drew his first ROOTS model, he already knew that a skeleton would be created later from the same rough drafts of the case and movement. After a very introspective and minimalist ROOTS model, the SKEL-1 model sees the arrival of the small seconds at six, and offers the depth typical of skeleton movements designed in the 'old school' style.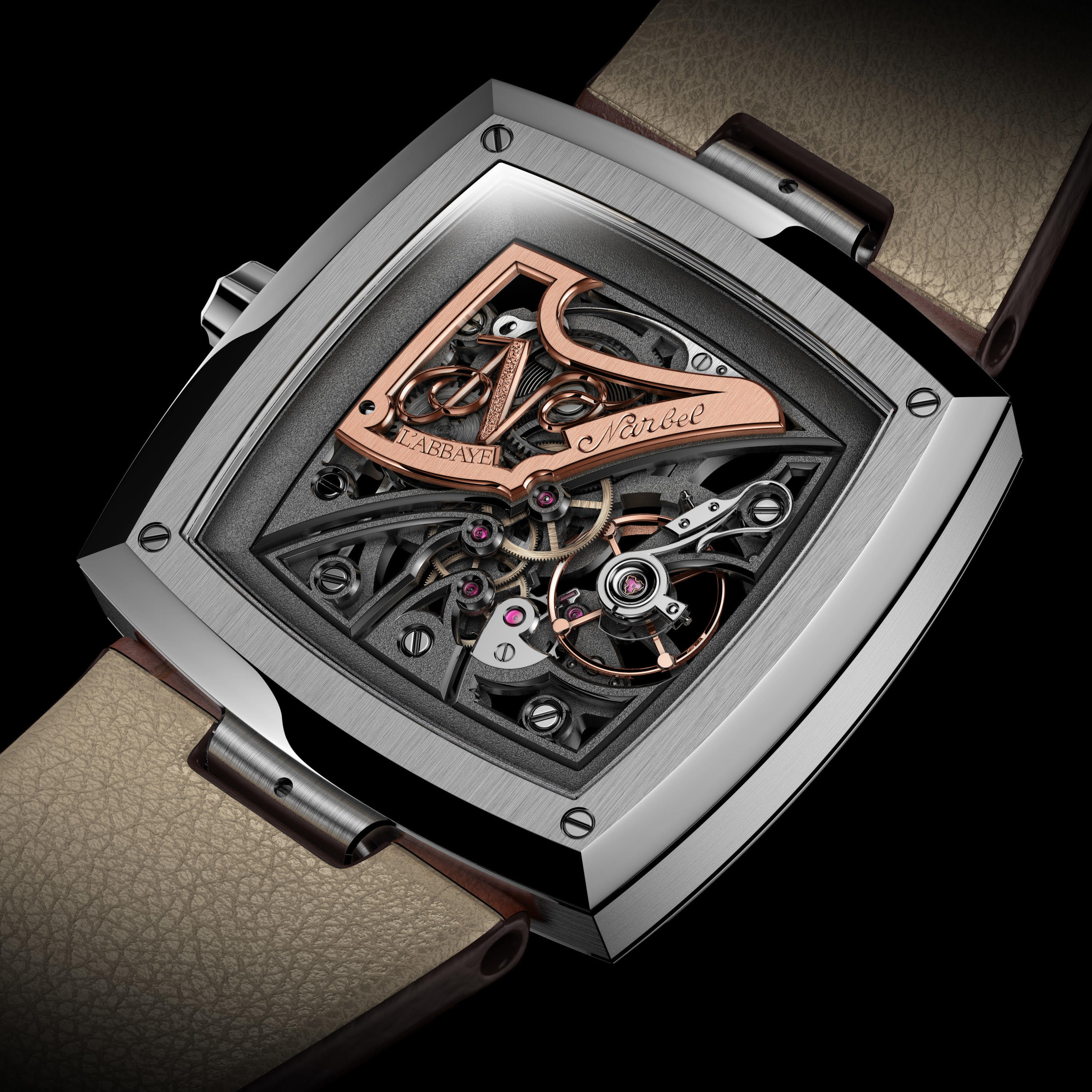 Indeed, Philippe was influenced by the work of Régis Meylan, who was his workshop manager at AP, and designed calibre 3132 from calibre 3120. This way of working is inherent to an older school of thought. The watchmaker draw sas many curves as possible using the compass, based on either a ruby sink or a screw countersink. No curve is drawn at random, the aim is to be guided by the construction of the basic movement. The external shapes of the bridges are left intact, and spaces are only opened up inside the bridges,to ensure rigidity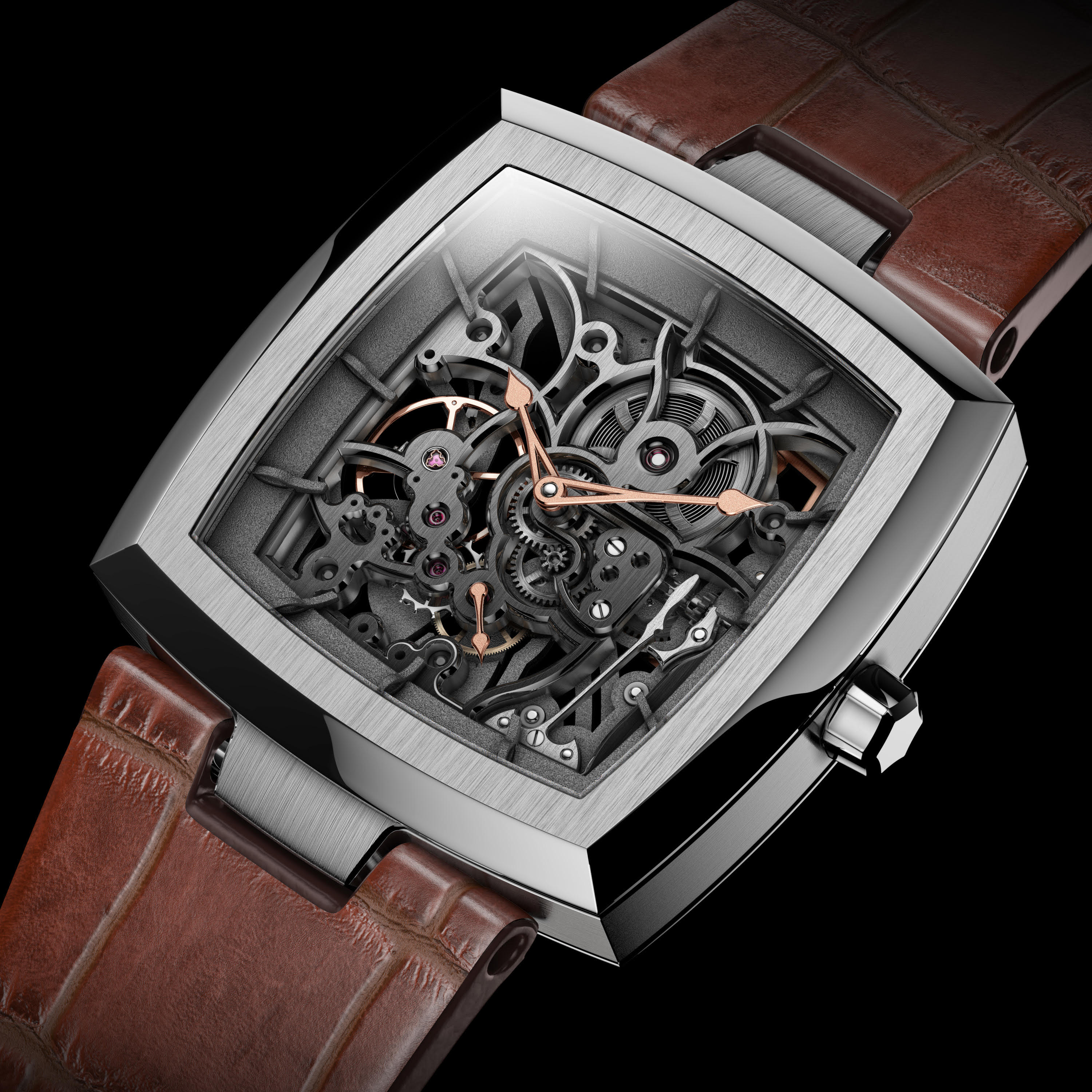 The result is something very organic, with intertwining curves and very few straight lines. Régis Meylan came to visit Philippe in his workshop when he was finalizing the sketches for the plate, and it was a wonderful moment of sharing.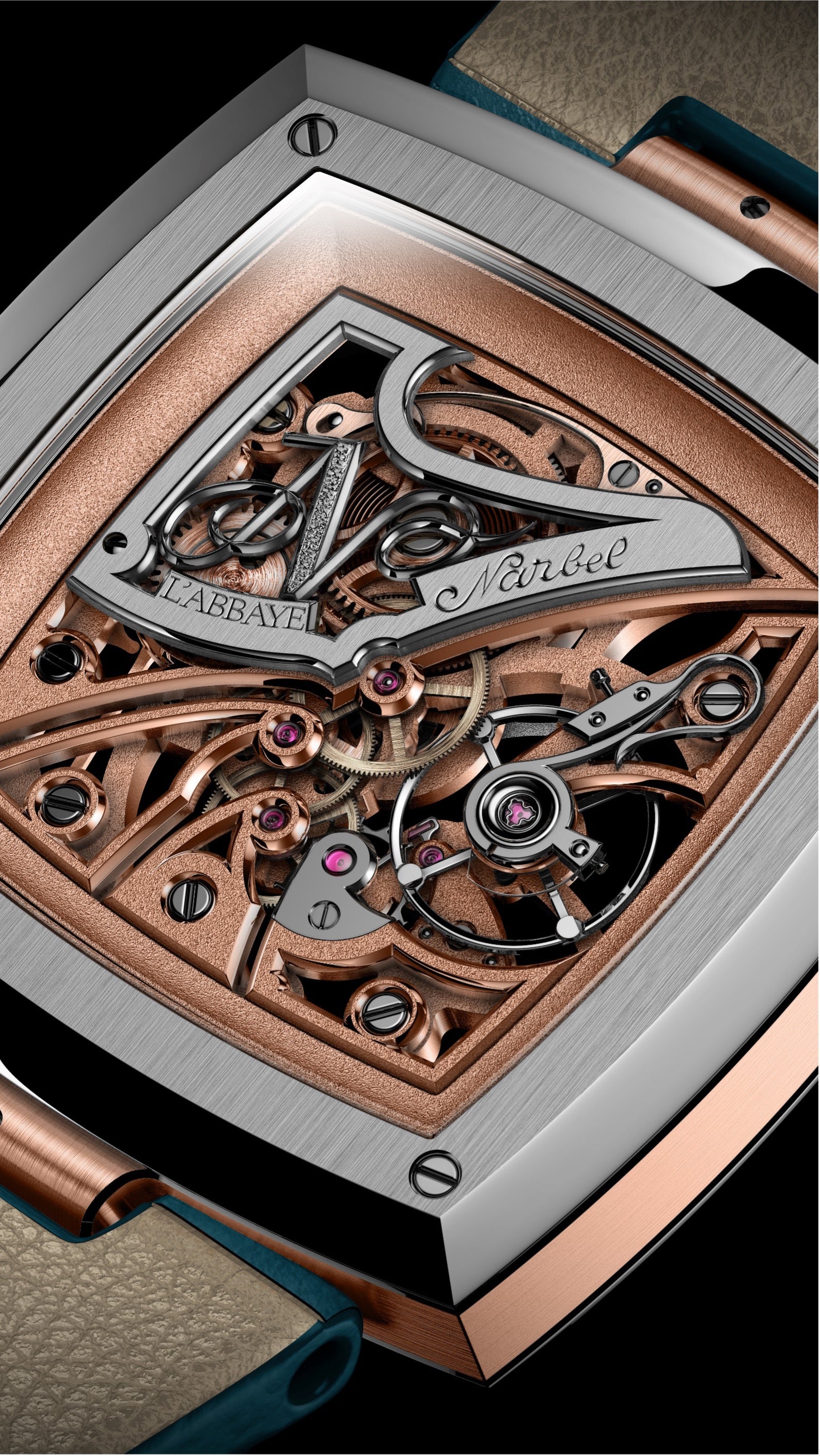 The ratchet cover plate was designed and conceived to be a place for discussion with the client. Philippe wanted there to be a nice metal surface on the movement where a story could be told, or skeletonised initials could be engraved. This is the place where the watchmaker and the customer meet. The creation of openings allows us to discover a little more about what lies beneath the ratchet coverplate : the winding click, the ratchet and the crown wheel, which are also carefully decorated elements.
This first SKEL-1 model marks an important milestone in Philippe's career. With its 211 inward angles for a "time only watch", the tone is set for the years to come, which will feature movements based on traditional complications.